Moving Pictures: A Film Screening Series
This summer's Moving Pictures film screening series features a selection of narrative and documentary films, which follow characters and real people who hope to make big changes – either to their own lives or to the entire world. Witness the challenges they face, and discover inspiring stories of the human spirit from all over the globe.
---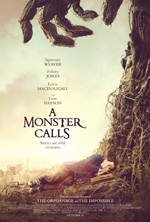 A MONSTER CALLS
Rated PG-13
Adult Services
June 19  |  Monday  |  5:30PM – 7:30PM
MILAN PUBLIC LIBRARY
Young Conor's life takes a turn after his mother becomes ill, and he moves in with his unsympathetic grandmother. As an escape, Conor turns to his artwork and conjures up a 40-foot-high monster who becomes a most unlikely ally by guiding him on a journey of courage, faith, and truth that powerfully fuses imagination and reality.
---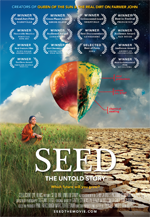 SEED: THE UNTOLD STORY
Rated PG
Adult Services
July 10  |  Monday  |  5:30PM – 7:30PM
MILAN PUBLIC LIBRARY
Few things on Earth are as miraculous and vital as seeds. Worshipped and treasured since the dawn of humankind. SEED: The Untold Story follows passionate seed keepers protecting our 12,000 year-old food legacy. In the last century, 94% of our seed varieties have disappeared. As biotech chemical companies control the majority of our seeds, farmers, scientists, lawyers, and indigenous seed keepers fight a David and Goliath battle to defend the future of our food. In a harrowing and heartening story, these reluctant heroes rekindle a lost connection to our most treasured resource and revive a culture connected to seeds.
---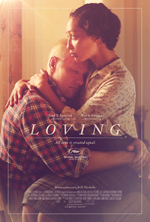 LOVING
Rated PG-13
Adult Services
July 24  |  Monday  |  5:30PM – 7:30PM
MILAN PUBLIC LIBRARY
In 1958, in the state of Virginia, the idea of interracial marriage was not only considered to be immoral to many, it was also illegal. When Richard and Mildred fall in love, they are aware of the eyes staring at them and the words said behind their backs. It is when they get married, however, that words and looks become actions, and the two are arrested. The couple decide to take their case all of the way to the Supreme Court in order to fight for their love in this passionate and gripping drama that critics are calling "a masterpiece."
---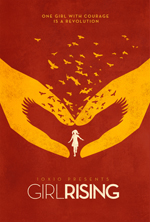 GIRL RISING
Rated PG-13
Adult Services
July 31  |  Monday  |  5:30PM – 7:30PM
MILAN PUBLIC LIBRARY
Nine filmmakers each profile a young girl from a different part of the world to weave a global tapestry of youth in the 21st century. From a 7-year-old Haitian earthquake survivor to an Afghani child bride, these stories inspire and captivate.
---