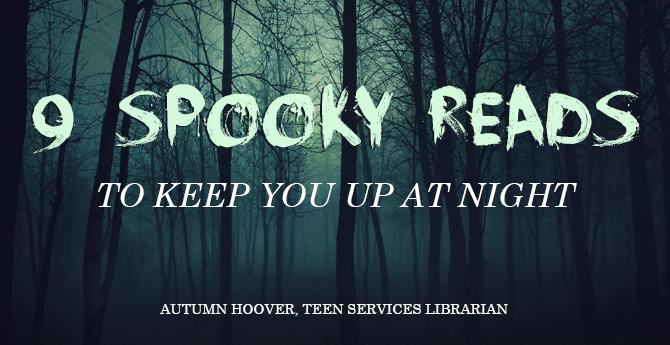 Celebrate the start of the spooky season with these unnerving tales. Whether you are looking for frightening killer thrillers, dark fantasies, or haunting monsters, both our Milan and Berlin Heights locations have novels for every reader. Come and check out what's available to read as the temperatures start dropping!
---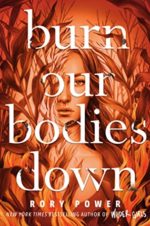 Burn Our Bodies Down
by Rory Power
In this twisty thriller where history repeats itself, Margot searches for information on her past. Margot's journey to her mother's hometown is reminiscent of Stephen King's earth shattering tales as it weaves together dysfunctional families, ominous settings, and a fast-paced plot. This tale will take readers on a creepy and spinning experience.
---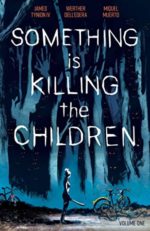 Something is Killing the Children
by James Tynion IV
From the creator of The Woods and The Backstagers comes this ominous mystery of children who go missing throughout the small town of Archer's Peak. A mysterious woman, Erica Slaughter, comes to figure out what creature is lurking in the shadowy forest. This comic's illustrations are crisp and attention-grabbing, captivating readers to discover what is killing the children.
---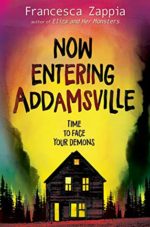 Now Entering Addamsville
by Francesca Zappia
Tensions run high in Addamsville while the town searches for the arson who burned down the school janitor's home with him inside. All fingers point to Zora without any real evidence besides her reputation. It's up to her to claim her innocence, but first she has to face the demons that have been plaguing the small town for generations. Will Zora be able to solve this mystery, or will she be thrown into jail alongside her father?
---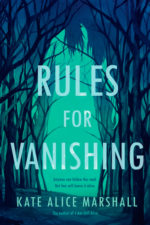 Rules for Vanishing
by Kate Alice Marshall
A haunted wood, a mysterious road and the legend of a missing girl make up this haunting ghost story. Set up like The Blair Witch Project and told in the form of found footage and written statements, the readers are taken alongside Sara's mission of discovering what happened to her sister. Kate Alice Marshall expertly creates an unsettling atmosphere that's perfect for readers who want to be transported into a dark and eerie mystery.
---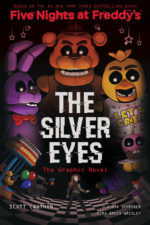 The Silver Eyes (Five Nights at Freddy's)
by Scott Cawthorn and Kira Breed-Wrisley
Based on the bestselling horror video game series, this comic series follows a young girl, Charlie, who goes back to her childhood's favorite pizza place, Freddy Fazbear's Pizza. Years have passed since she last stepped foot into the restaurant, ever since her friend was dragged away. After meeting up with her friends, they find the animatronic animals that used to be friendly when they were younger now have dark secrets. Will the group be able to escape, or will they have the same fate as their childhood friend?
---
House of Furies
by Madeleine Roux
After living by herself on the streets, of course Louisa isn't going to pass up the opportunity to take up a job at a local guest house. But this is no ordinary guest house, it serves justice on those that have done wrong. Louisa takes it upon herself to save one of the charismatic and kind guests from the dark judgements of the house. Madeleine Roux mixes legends and mythological beings in a fun new twist that will send shivers down your spine.
---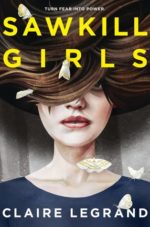 Sawkill Girls
by Claire Legrand
An unlikely trio of three girls comes together to summon a monster that has been making girls disappear from the island for generations. Marion, Val, and Zoey band together to explore the haunting atmosphere and discover the dark mysteries surrounding vulnerable women. Sawkill Girls expertly uses multiple points of views in this shocking story of feminism, friendship, and love.
---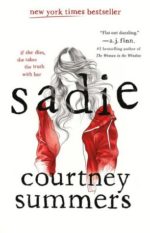 Sadie
by Courtney Summers
Sadie's world begins to crumble around her when she learns that her little sister has been found dead. She's always done her best to take care of the two of them, but now must track down the killer. A radio-personality learns of Sadie's journey and starts a podcast to track her down. In this emotional story, readers will feel uncomfortable while exploring the gruesome truth that imagined monsters are never as terrifying than the acts of human beings.
---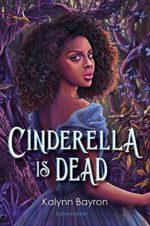 Cinderella is Dead
by Kalynn Bayron
This fresh take on the classic story explores what happens when the happily ever after ends. Girls are expected to dress in their finest clothes and attend the Annual ball where the men of the kingdom select their wives, who are never heard from again. Sophia attempts to flee the kingdom and meets Cinderella's last known descendant. Together they devise a plan to take down the oppressive king once and for all.
---