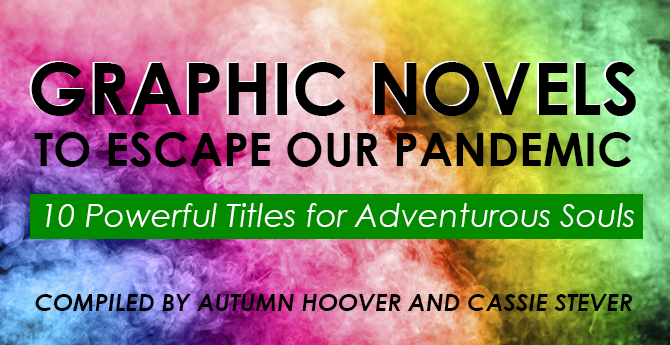 With the COVID-19 virus hanging around and young folks being stuck at home, we would like to provide a few titles to help get your mind off of the pandemic. Each of the following titles has been carefully chosen to provide young teen readers (ages 11 and up) an opportunity to step outside of their house, go on adventures, and make friends with a range of characters. We hope you enjoy these titles and are able to find happiness in this uncertain time.
---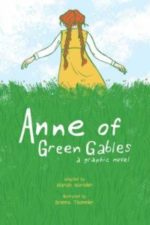 Anne of Green Gables: A Graphic Novel
by Mariah Marsden, Illustrated by Brenna Thummler
Mariah Marsden's beautiful rendition of L.M. Montgomery's classic tale allows readers to dive into nature and celebrate the world we live in. After being adopted by parents, Anne faces trouble trying to fit in with their lifestyles. Anne of Green Gables is sure to inspire readers to stay true to themselves and enjoy life, even during hardships.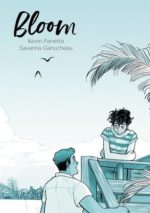 Bloom
by Kevin Panetta, Illustrated by Savanna Ganucheau
Ari is done with high school and wants to start a new life in the city with his ultra hip band. That is, if he can convince his dad to let him quit the family bakery. With a very pretty blue color palette used throughout this graphic novel, scenes will warm your heart but also make you tear up. It's also a story that will definitely make you hungry, what's not to love about this?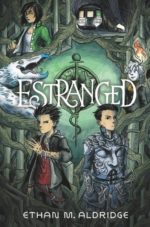 Estranged series
by Ethan M. Aldridge
Edmund and The Childe were swapped at birth. Edmund is living a secret life as a changeling in the World Above, while The Childe lives a human life in the World Below among the fae. The adorable theme of family throughout the series makes readers smile and serves as a reminder that family, no matter what, is very important. The plot itself was intriguing, and the illustrations are beautiful. This series is highly recommended!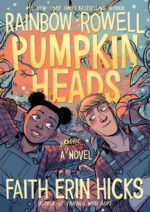 Pumpkinheads
by Rainbow Rowell
Deja and Josiah are best friends who work at a pumpkin patch. If you miss the autumn season, then pick this graphic novel up and live vicariously through it! It's very cute and it truly felt as if I was eating the food and going on the rides myself!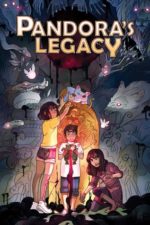 Pandora's Legacy
by Kara Leopard

The Panagakos are a family who protect Pandora's box and capture the monsters that escape from over the years. If the talking cat who is actually a Titan doesn't make you want to pick this book up, nothing will. This charming graphic novel is full of adventure, supernatural creatures, friendship, family, and lots of sarcasm. It was brilliant!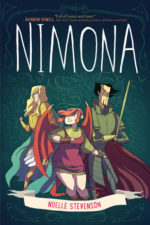 Nimona
by Noelle Stevenson
Nimona is a shapeshifter, who is also very impulsive and has a knack for villainy. It's one of those stories that stays with you for years to come. The ending will make you cry and love it with your entire heart and soul. It's hilarious and you will adore Nimona and friends after you've read the last page, and definitely will want so much more from this world.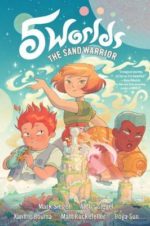 5 Worlds series
by Mark Siegel and Alexis Siegel, Illustrated by Xanthe Bouma, Matt Rockefeller, and Boya Sun
This very colorful and adventurous graphic novel series starts off with The Sand Warrior. If you like Star Wars and Avatar: The Last Airbender, then this series is perfect for you! Three friends must go on an epic quest to find and light five ancient and mysterious beacons in order to save The Five Worlds. The friendship aspect coupled with some of the most incredible artwork makes this graphic novel one of the best we've come across. Highly recommended!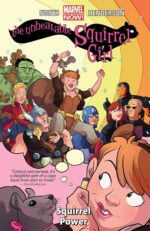 The Unbeatable Squirrel Girl series
by Ryan North, Illustrated by Erica Henderson
All while trying to participate in everyday events like college orientation, Squirrel Girl saves the world with her bushy tail and squirrel powers. Alongside her stands her faithful and adorable sidekick, Tippy-Toe. The earthy tones and humorous narrator allows readers a chance to dive into another world. Pick up this series for Squirrel Girl's remarkable adventures with other well known Marvel superheroes.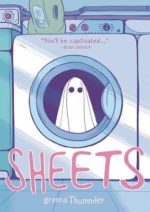 Sheets
by Brenna Thummler
Sheets is an upbeat story of a girl, Marjorie, who feels like a ghost as she just goes through the motions of her life. Then she is confronted with Wendell, who actually is a ghost. As Wendell unknowingly sabotages Marjorie's family business, Marjorie has to prove that she is determined to keep fighting when everything starts to fall apart. The fun, pastel color scheme allows this serious story to stay upbeat and optimistic about the future.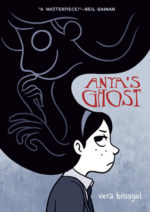 Anya's Ghost
by Vera Brosgol
Of all the things Anya expects to find at the bottom of a well, a new ghostly friend was not one of them. Anya's always had a had time fitting in at school, so maybe a new ghost friend is just what she's been needing. The dim, purple color scheme of Anya's Ghost brilliantly encapsulates lonely feelings and beautifully illustrates this spooky, yet incredibly sincere tale.
---