Once Upon a Box is a monthly subscription service offered by the Milan-Berlin Library District Children and Teen Services Departments. Patrons in grades 4-12 can sign up to have the opportunity to pick up boxes at the beginning of each month that contain a library book chosen with their interests in mind, along with 2-3 goodies they can keep.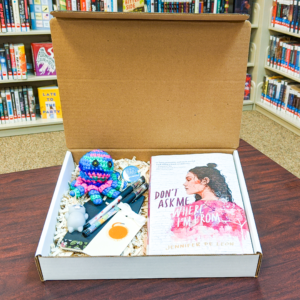 To continue to participate in this service each month, registrants are asked to return their boxes along with the included library book by the 20th of the month.
Register online via our Google Form . Boxes will then be available starting the 1st of each new month.