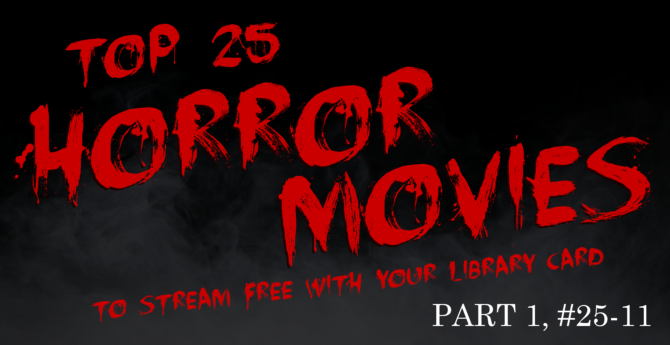 With Halloween just around the corner, it's the perfect time to check out all the fantastically freaky horror films available to you for FREE with the use of your library card (though some of us would say it's always a good time for a well crafted scary movie). Your movie loving Digital Technology Librarian, Christy, is here to offer up some of her personal favorites, all of which are available to Milan-Berlin Library District card holders through at least one of our three video services – CLEVNET Overdrive, Hoopla Digitral and Kanopy.
So go pop some popcorn, get ready for some nights full of thrills and chills, and see how many of these frightful films you can make it through!
---
25. Rubber
Not all horror films have to be mind-blowingly terrifying – sometimes they can be campy and absurd with horror elements designed specifically to speak to the horror fans in the audience, and often, those are the movies that end up being some of the most fun to sit through. Rubber is definitely that kind of self-aware feature, though it isn't without a number of good scary-ish moments.
Rubber follows the rampage of a mysteriously sentient tire that discovers it has psychokinetic powers. After dispatching a number of citizens like some kind of Firestone sponsored Scanners remake, an investigation begins and the plot really gets "rolling" from there.
We never get much of an explanation for what suddenly gives the villainous tire life, but that doesn't make the mayhem any less entertaining.
Stream or download via Hoopla
---

24. Children of the Corn
First things first, this is not the greatest film ever made. Frankly, it's not even the best Stephen King film adaptation. But while this movie has definite flaws, if you're intrigued by the "creepy children" trope used in movies like The Omen and The Bad Seed, Children of the Corn will definitely work for you because these kids are wickedly strange, scary, and violent. Plus, even if it's not the best King adaptation, it's still based on one of his stories, so you know at its core, there's real meat to the plot.
Stream via Overdrive
Stream or download via Hoopla
---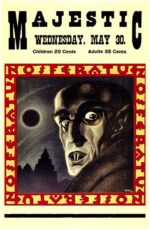 23. Nosferatu
This silent 1922 classic film is all about Max Schreck's phenomenal performance as Count Orlok – a spindly clawed monster of a "man," which sets the bar for vampire characters from then on. The film itself is dark, moody, and thoroughly atmospheric, pulling the audience in with its shadowy scenes from actual locations rather than movie lots. It's a must watch for all horror fans, whether you are a vampire movie fan or not.
Stream or download via Hoopla
Stream via Kanopy
---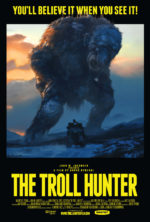 22. The Troll Hunter
Setup as a "found footage" documentary/mockumentary, The Troll Hunter is an unexpectedly fun and freaky romp through what turns out to be the troll-laden wilds of Norway. A group of students initially sets out to make a documentary about what they believe is a bear poacher, but they end up discovering a long-time covert affair involving the government, trolls, and a skilled troll hunter who agrees to let the students follow him as he does his best to track down the troublesome creatures.
The cinematography is fittingly jerky and amateurish as it's supposedly being filmed by a student, and it definitely works well in helping to set the tone of the film. If you have problems watching unsteady footage, though, this one might be a rough one for you to enjoy.
Troll Hunter is loads of fun, especially for the monster movie lovers out there, and it should definitely be on your to be watched list.
**Subtitled, Norwegian language
Stream via Overdrive
---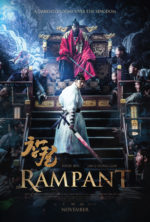 21. Rampant
If you're a fan of Netflix's Kingdom, you need to watch Rampant. Full stop.
For those who haven't yet seen the TV series (which is not directly related but shares a similar theme), imagine a beautifully costumed Joseon era dynasty tale with all the palace intrigue one would expect of the time period…and then add some fairly horrific flesh eating zombies and crazily choreographed swordfight scenes.
The film stars two major Korean actors, Jang Dong Gun and Hyun Bin, so if you follow K-film or K-dramas, you'll definitely be glued to the screen, but the real magic is in the action and horror sequences. It's a fast-paced film that will definitely set your pulse pounding.
**Subtitled, Korean language
Stream or download via Hoopla
---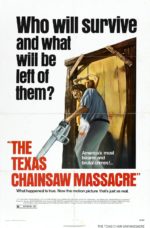 20. The Texas Chainsaw Massacre
The slasher film to end all slasher films, The Texas Chainsaw Massacre is considered a classic for a reason. It's a terrifying movie, with truly monstrous characters at its center. And somehow, despite not actually showing huge (by today's standards, anyway) amounts of gore on screen, you leave the film feeling like you seen nothing but blood and guts for over an hour. The atmosphere, the sounds, and the overwhelming dread felt between each encounter with the chainsaw-wielding Leatherface all serve to earn this film its cult status among horror fans.
Stream via Overdrive
---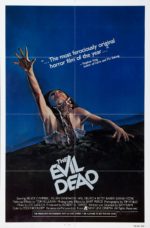 19. The Evil Dead
Definitely not for the faint of heart, director/writer Sam Raimi's The Evil Dead launched his career (as well as Bruce Campbell's) and lead to an entire franchise of films and television series. The Evil Dead, considered by many to be one of the more violent and gruesome movies of its time, follows several college students as they vacation in a small, incredibly  secluded cabin in the woods. No surprise to horror fans, horrible things start to happen. Mysterious voices urge members of the party to join them, people get possessed, and death…lots and lots of death happens.
The subsequent Evil Dead films blended a good deal of comedy into the horror, making for movies that were much "easier" to watch. The initial film, however, is just dark and bloody for the most part and seriously very, very scary.
Stream via Overdrive
---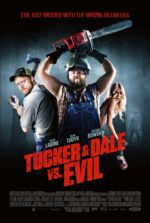 18. Tucker & Dale vs. Evil
Filled with both genuine laughs and scares, Tucker & Dale vs. Evil is one of those rare gems that works well as a comedy without being overly tongue-in-cheek regarding its horror elements. There aren't a lot of wink and nod moments to the audience in this one – it's just honestly both hilarious and slasher-style scary.
The film's success relies, in large part, on its two leads, Alan Tudyk (brilliant as always) and Tyler Labine. The two play a pair of harmless and quite sweet hillbillies who are mistaken for backwoods lunatics. The duo must then defend themselves against a cadre of confused university students bent on "rescuing" one of their members they think has been kidnapped. This comedy of errors leads to accidental deaths, the reveal of shocking secrets, and even a little love connection.
If you're in the mood for laughter with your scares, Tucker & Dale is a definite winner.
Stream via Overdrive
Stream or download via Hoopla
Stream via Kanopy
---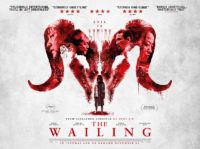 17. The Wailing
Leaning heavily on paranoia, hysteria, and fear of "the outsider," The Wailing is a thoroughly unsettling film full of twists and turns that will leave viewers horrified and unsure of what to believe.
When a small village is suddenly plagued by a series of mysterious murders committed by seemingly normal community members, a foreigner becomes the target of suspicion. As time goes by, more and more supernatural happenings occur leading citizens to grow even more suspicious, and when others – like a local shaman – get involved, the situation becomes even more dire.
Without a doubt, this film turns in and over itself constantly and will keep audience members on the edge of their seats until the very last frame.
**Subtitled, Korean language
Stream or download via Hoopla
---

16. Green Room
When a punk band accidentally gets booked to perform at a Neo Nazi bar, things go from awful to deadly when they witness the murder of a young woman. The band members are forced to fight for their lives when the leader of the skinheads (played unexpectedly and marvelously by Patrick Stewart) decides all the witnesses must be dealt with.
Taut and suspenseful, Green Room's cast is exceptional, with excellent performances from the aforementioned Stewart, as well as from Anton Yelchin and Imogen Poots.
Stream on Kanopy
---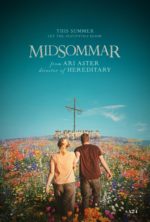 15. Midsommar
Any time a cult is involved in a horror film, you know things cannot possibly go well. In Midsommar, a group of college friends travel to Sweden in order to witness a special midsummer festival that very few outsiders have the chance to see. What begins as a summer celebration quickly takes a turn, resulting in increasingly violent and erratic behavior from the locals who turn out to be members of a pagan cult. Before long, the students are caught up in the fray, and we discover there's far more going on than they were initially led to believe.
Stream via Kanopy
---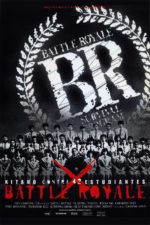 14. Battle Royale
A group of children are forced to viciously battle one another by a totalitarian government until only one survivor remains. Sounds familiar? There's a good reason for that. Battle Royale is a hugely influential Japanese film released in 2000 based on a novel by Koushun Takami, which essentially inspired an entire subgenre of stories based on this theme. Did you love Hunger Games and its sequels? You have Battle Royale to thank.
In Battle Royale, the Japanese government enacts the BR Act, which is designed to curb delinquency in the country's youth. The group of ninth graders selected are taken to a remote island, fitted with collars designed to explode, and each given a random weapon to use on one another. Unsurprisingly, a blood bath ensues.
It's violent, shocking, and totally engrossing from beginning to end. If you're a film or film history fan – horror aficionado or not – you must watch this movie.
**Subtitled, Japanese language
Stream via Overdrive
Stream or download via Hoopla
---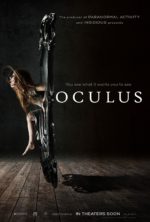 13. Oculus
If you love horror that relies heavily on mood and atmosphere to pull you in, Oculus is 100% the movie for you. From the very first scenes, it feels almost as if you're in a thick fog just waiting for something unknown to attack. It's impossible to tell what's real and what isn't, and that feeling of edgy uncertainty permeates every moment.
Starring Karen Gillan of Doctor Who and Guardians of the Galaxy fame, Oculus tells the story a brother and sister whose lives were irreparably changed due to a supernatural mirror. Through flashbacks, we see their story unfold in tandem with present day events, all of which leads to a mind-bending finale.
Stream or download via Hoopla
Stream via Kanopy
---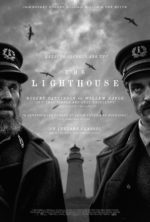 12. The Lighthouse
Dark, moody, and beautifully filmed, The Lighthouse is an exceptional movie that blurs the line between horror and psychological thriller. From director Robert Eggers (The Witch), The Lighthouse focuses on two isolated lighthouse keepers and their rapidly deteriorating sanity. Peppered with twisted imagery made all the more stark and menacing in black and white, the film bends reality around and around, leaving the audience unsettled and unsure of what is truly happening.
The two men, played brilliantly by Willem Defoe and Robert Pattinson, are really the only two characters in the film, so the viewer is keenly wrapped up in their isolation. We feel their paranoia – their mistrust of reality and of each other – and when their grip on sanity breaks, a metaphorical storm of events and mad actions follow that will leave the audience shocked and horrified…in the best of ways.
Stream via Kanopy
---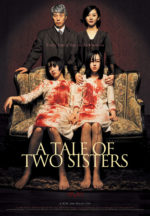 11. A Tale of Two Sisters
When finally released after being institutionalized in an asylum, a young woman happily reunites with her younger sister, as well as her widowed father and his new wife. There's far more to the girls' stepmother than we're initially led to believe, though, and her history with the girls is revealed bit by bit resulting in some genuinely terrifying scenes and twisted revelations.
A Tale of Two Sisters is one of those horror films that has it all – an exceptional cast, a fantastic story that gets better and better as it unfolds (and creepier and creepier, as well), and a skillful behind-the-camera crew that's able to put everything together in a way that's as gripping as it is scary. While it's often difficult to keep the magic going on subsequent views of other horror films, you can watch A Tale of Two Sisters more than once and still find little bits and pieces that you may have missed the first time around – the story is that well-packed with hints and information. It's mysterious and unsettling and just overall an exceptional movie.
**Subtitled, Korean language
Stream via Kanopy
---
Stay tuned for Part 2, #10-1, coming Tuesday, October 20!
---