It's finally here – the Top 25 Horror Movies Available to Stream FREE with Your Library Card, Part 2 #10-1. These ten films represent only a small sample of the best horror titles available from our three video services (Overdrive, Hoopla, and Kanopy), and we strongly encourage film fans to explore the wide digital collections available to discover even more incredible movies sure to send chills up and down your spine.
Check out our picks for movies 25-11 HERE!
---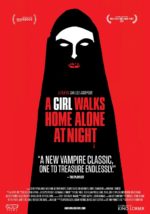 10. A Girl Walks Home Alone at Night
Quietly creepy and moody as all get out, A Girl Walks Home Alone at Night is a vampire film like nothing you'd expect. Yes, there are some mild horror tropes utilized and deaths a-plenty, but they come at the hands (fangs) of a vengeful and unapologetically progressive woman who has it out for abusive men. Add to that the melancholy vibe that permeates every scene of this beautifully shot black and white film, and you have one unexpected and memorable vampire flick.
**Subtitled, Persian language
Stream or download via Hoopla
Stream via Kanopy
---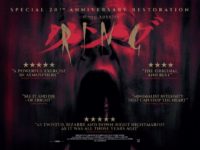 9. Ringu
If you are looking for a movie that will continue to make you jump at small noises and cower long after the credits roll, you absolutely must check out Ringu, the 1998 Japanese horror film that combined traditional folklore-style supernatural elements with contemporary technology with utterly terrifying results.
Rinko is a reporter determined to uncover the truth when her niece is supposedly killed by a cursed videotape. As she and her ex-husband search for answers, they discover Rinko's own life may be in danger, and their efforts become a race against time.
**Subtitled, Japanese language
Stream via Kanopy
---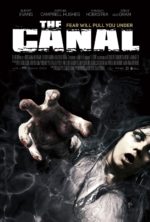 8. The Canal
Filled with twists and turns, The Canal chronicles the lives of members of a small family after they move into a rumored haunted house. Not long after the move, husband and father David begins to have nightmares about his wife cheating on him. This potentially supernaturally-influenced revelation sets off an emotional downward spiral that leads to dark obsession and grows more and more complicated as the film peels back layers of the couple's lives. More than one revelation will leave the audience reeling. Is everything in David's mind or is the curse truly at fault?
Stream or download via Hoopla
Stream via Kanopy
---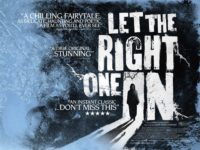 7. Let the Right One In
Beautiful and strange in addition to terrifically gruesome in parts, Let the Right One In is the kind of stylish horror movie you can verbally dissect for hours with movie-loving friends. There's so much going on in every scene that it's practically a film studies class all on its own, but it still manages to entertain throughout.
Part coming of age tale, part romance, part violent vampire flick, Let the Right One in tells the story of Oskar, a young, often bullied boy and his unusual new neighbor, Eli. As they slowly bond, a series of murder begins plaguing the area, and Oskar has no clue just how close he is to the killer.
**Subtitled, Swedish language
Stream via Overdrive
Stream or download via Hoopla
Stream via Kanopy
---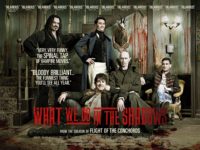 6. What We Do in the Shadows
Funnier than most pure comedies, What We Do in the Shadows will tickle your funny bone while still managing to sate your horror fix. Co-written and directed by the brilliant Jermaine Clement (Flight of the Conchords) and Taika Waititi (Thor: Ragnarok, Jojo Rabbit) the film is set up as a documentary following a four vampire roommates as they attempt to navigate – often unsuccessfully – contemporary living. When one of the quartet turns a would-be meal into a new vampire, things quickly take a turn for them all.
Stream or download via Hoopla
Stream via Kanopy
---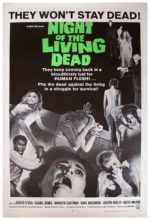 5. Night of the Living Dead
George Romero's Night of the Living Dead is one of the most influential horror movies in film history, and even decades later, it remains a marvelously scary film. The film gets off to a quick and shocking start when a "ghoul" attacks Johnny and Barbra while the two visit their father's grave, resulting in Johnny's death and forcing Barbra to run for shelter. When she happens upon a farmhouse, she encounters others who are also hiding from the reanimated corpses attacking and eating people everywhere. She and her fellow survivors must work together to survive the night, but the living prove to be just as dangerous as the undead in many ways.
Stream via Overdrive
Stream of download via Hoopla
Stream via Kanopy
---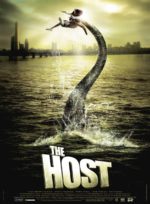 4. The Host
One of the best monster movies out there, The Host combines the thrills and chills of a traditional creature feature with dark comedy, social commentary, and plenty of action and adventure to result in an wonderfully exciting horror film that manages to appeal to wide swath of fans without ever pandering or lowering itself. It's fantastically fun to watch, which seems like an odd way to describe a scary movie, but that doesn't make it any less true.
Directed and co-written by Academy Award winner Bong Joon Ho (Parasite, Snowpiercer), The Host is, at it's heart, the story of a family attempting to rescue its youngest member from a monster. There's a message about society and government (it's a Bong Joon Ho signature) that can be a bit heavy at times, but it never detracts from the primary thrust of the film and it certainly adds more meaningful layers to everything that happens.
**Subtitled, Korean language
Stream via Overdrive
Stream or download via Hoopla
Stream via Kanopy
---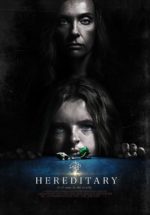 3. Hereditary
Provocative and deeply disturbing, Hereditary is not for the faint of heart. This is one of those movies that you may only watch once, but you will absolutely not forget the utterly shocking moments you witness over the movie's 127 minute runtime. Toni Collette, no stranger to the horror genre, is incredible as Annie Graham – a woman possibly spiraling into madness as tragedies strike her family and dark secrets about her ancestors begin to come to light.
Stream via Kanopy
---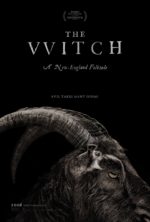 2. The Witch
One of the best, most unsettling films of the last decade, The Witch will disturb you for days – long after the final, unforgettably eerie scene flickers from your screen. Director Robert Eggers' mysterious and chilling feature debut follows an exiled puritan family living on the edge of what is very clearly a bad, bad forest. Seriously, this is the forest that no one with any sense of self preservation would live next to.
When the family's young son suddenly disappears, it turns on the eldest daughter believing her to be a witch in a sad display of paranoia and suspicion that seems typical in tales of the time period. From that point onward, however, things begin to twist and turn in ways no one could (or would want to) expect.
Stream via Kanopy
---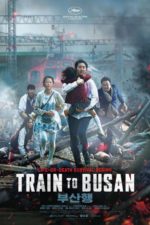 1. Train to Busan
Blending pulse-pounding action, a fantastic cast, a surprisingly moving story, and plenty of scares, it doesn't get better than Train to Busan as far as zombie films go. Frankly, it's an exceptional film in general, regardless of whether or not you're a horror movie fan, and you will be on the edge of your seat from beginning to end.
A sudden zombie outbreak drives a father and young daughter onto a bullet train to the seaside city of Busan, which is rumored to be safe. They, along with a handful of others including a pregnant couple and high school baseball star, must fight to survive the trip, which grows more and more harrowing as other passengers are attacked and infected. The movie flies by at an incredible pace, yet still manages to bring small and moving moments to the forefront, giving it depth and creating beautifully emotional pockets anchored by the cast's exceptional performance. The result is a film you won't soon forget.
**Subtitled, Korean language
Stream via Hoopla