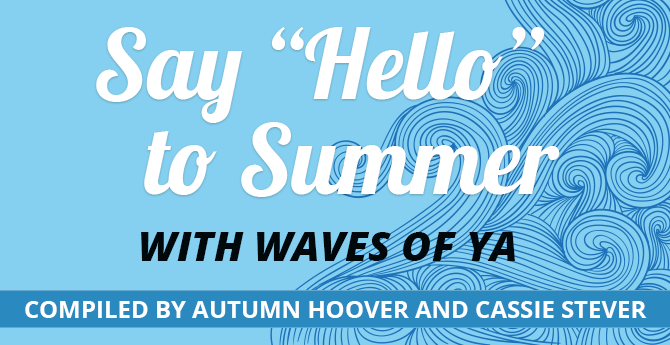 Kick off summer vacation with some great books available through Milan-Berlin Library District's virtual collections and curbside pick-up. Each of the following titles were carefully chosen to emphasize the joys and changes summer can bring, as well as the general lighthearted outlook of the season. We hope you can find something you look forward to reading on the beach or in the A.C!
---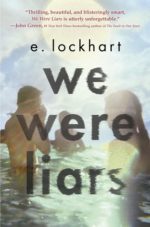 We Were Liars
by E. Lockhart
Coming back to her family's island the year after a mysterious accident, Cadence Eastman is forced to find out what truly happened to her. As lies pile on top of more lies, will Cadence be able to uncover the truth about what happened to her? In this poignant novel about keeping secrets, E. Lockhart creates a sophisticated tale full of suspense.
---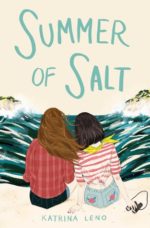 Summer of Salt
by Katrina Leno
While this story is short, it makes a powerful impact and will stay with readers for years to come. A family who lives on an island by the sea, passes magic through the many generations of women. Summer of Salt is an emotional, yet cute love story with a sprinkle of delightful charm. It has become an all-time favorite for Leno's unique blend of whimsy and simple enchantment.
---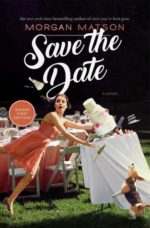 Save the Date
by Morgan Matson
Over the course of three chaotic, wedding-filled days, Charlie Grant desperately attempts to have the perfect weekend while her siblings are all under one roof. However, the weekend that was supposed to be abundant with laughter and games begins to go awry as wedding plans start to fall through. Save the Date is a great addition to Matson's usual humorous and refreshing summer reads.
---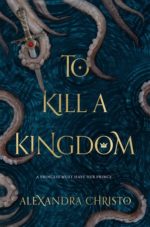 To Kill a Kingdom
by Alexandra Christo
Despite being a retelling of The Little Mermaid, To Kill a Kingdom is not quite the Disney version you might remember. This version is one that's darker, full of adventure, and tells the story of characters you won't forget any time soon. This fairy tale retelling is definitely one fantasy readers won't want to miss!
---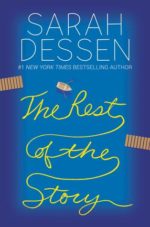 The Rest of the Story
by Sarah Dessen
The lake has always been a place only remembered through the stories from Emma's childhood. Now, as she visits her mother's home for the first time, Emma begins to learn more of her past and the family that she never knew, yet somehow has intrinsic ties to. In this tale of nature, community, and friendship, Dessen once again uplifts her readers as they follow the lives of her endearing and charming characters.
---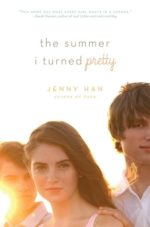 The Summer I Turned Pretty
by Jenny Han
Before there was Lara Jean and Peter Kavinsky, there was Belly. Between the magical months of June and August, Belly finds herself stuck between the two brothers she's known her entire childhood. Could either one of them possibly be more than just the brotherly figures they've always been? As they grow up, everything begins to change in this book that is perfect to get any romance reader in the summertime mindset.
---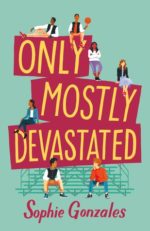 Only Mostly Devastated
by Sophie Gonzales
Summer love is gone too fast in this boy-meets-boy, Grease inspired story. Only Mostly Devastated is a tale about hope and caring for those whom you love while also not losing yourself in the process. It is filled with important topics and memorable quotes that will be forever sealed in the hearts of its readers. It is the story that provides both humor and characters worth talking about.
---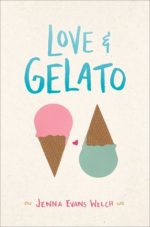 Love & Gelato
by Jenna Evans Welch
By the end of this book, if you don't crave gelato and have a strong desire to visit Italy, then we must not have read the same book! As a last wish when Lina's mother passed away, she was sent to Tuscany to uncover a hidden past of romance, art, and delicious bakeries. Jenna Evans Welch's writing is delectable, funny, and perfectly illustrates the feeling of whizzing down the streets of Italy on a Vespa. Love & Gelato is the perfect book for any traveler with wanderlust on a summer day, and not just because there's ice cream on the cover!
---