CLEVNET Digital-Only Library Cards Now Available
Don't already have a library card, but you're unable to get to your local library to sign up for one? No problem! It just takes a few seconds to sign up using your mobile number and start borrowing free digital titles.
Step 1: Visit CLEVNET'S Overdrive page and click the "Sign In" button.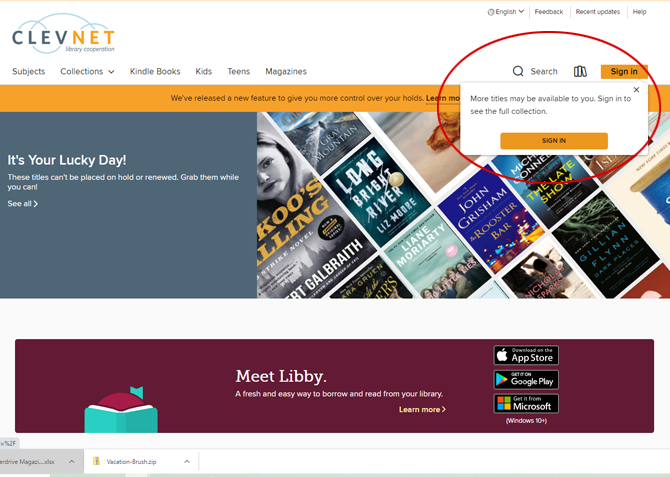 Step 2: Click either the "Need a library card? Get one instantly" button or the "Need a library card? Get a free one instantly using your mobile number" link.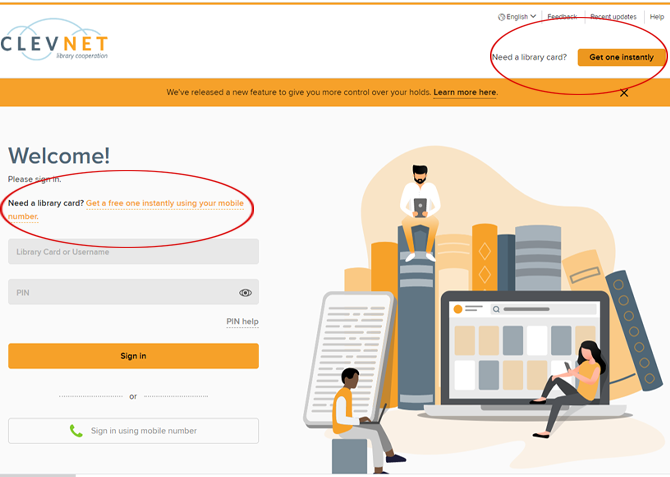 Step 3: Provide your mobile number in the blank field, click "Send verification code," and CLEVNET will text you with a verification code to complete the process.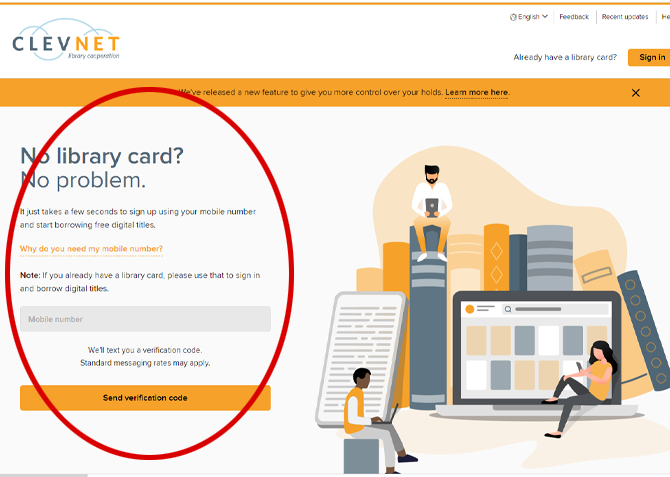 Step 4: Enjoy everything your new digital card has to offer via CLEVNET's Overdrive service!