Showtimes From the Stacks
We regularly host public screenings of films and television shows at both our Milan and Berlin locations. From family-friendly Christmas classics like The Muppet Christmas Carol to current pop culture phenomenons like The Walking Dead, you'll always be able to find something entertaining to see at the library. Check out the below listings to see what's coming soon!
---
April 2019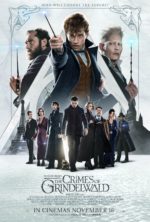 Fantastic Beasts: The Crimes of Grindelwald (2018)
Part of YA Movie Mondays
PG-13
Teen Services
April 8  |  Monday  |  5:00PM – 7:00PM
MILAN PUBLIC LIBRARY
At the end of the first film, the powerful Dark wizard Gellert Grindelwald (Depp) was captured by MACUSA (Magical Congress of the United States of America), with the help of Newt Scamander (Redmayne). But, making good on his threat, Grindelwald escaped custody and has set about gathering followers, most unsuspecting of his true agenda: to raise pure-blood wizards up to rule over all non-magical beings. In an effort to thwart Grindelwald's plans, Albus Dumbledore (Law) enlists his former student Newt Scamander, who agrees to help, unaware of the dangers that lie ahead. Lines are drawn as love and loyalty are tested, even among the truest friends and family, in an increasingly divided wizarding world.
---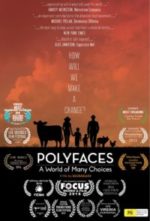 Polyfaces: Food Without Chemicals, From Family Farm to Table (2015)
Part of Screen Gems
Not Rated | Documentary
Teen Services, Adult Services
April 22  |  Monday  |  6:00PM – 7:45PM
MILAN PUBLIC LIBRARY
Set in the stunning Shenandoah Valley in northern Virginia, Polyface Farm is run by "the world's most innovative farmer" and uses no chemicals and feeds over 6,000 families and many restaurants and food outlets within a 3 hour 'foodshed.' A joyful film about connecting to the land and the community, the film follows the Salatins over four years as they 'everything different to everyone else' to produce food in a way that works with nature, not against it. Using the symbiotic relationships of animals and their natural functions, they produce high quality, nutrient-dense products.
The Salatins regenerate their landscapes, communities, local economies, customer's health and most importantly their soils. This model is being replicated throughout our global village, proving that we can provide quality produce without depleting our planet.
---
May 2019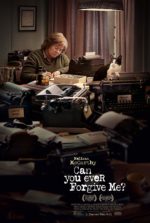 Can You Ever Forgive Me (2018)
Part of Screen Gems
Rated R
Adult Services
May 13  |  Monday  |  6:00PM – 8:00PM
MILAN PUBLIC LIBRARY
Lee Israel (Melissa McCarthy) is a frustrated, hard-drinking author who can barely afford to pay her rent or bills in 1990s New York. Desperate for money, Israel soon hatches a scheme to forge letters by famous writers and sell them to bookstores and collectors. When the dealers start to catch on, Lee recruits a dubious friend, Jack (Richard E. Grant), to help her continue her self-destructive cycle of trickery and deceit.
---
June 2019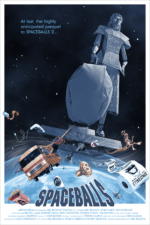 Spaceballs (1987)
Part of Screen Gems: Written in the Stars
Rated PG
Teen Services, Adult Services
June 24  |  Monday  |  6:00PM – 7:45PM
MILAN PUBLIC LIBRARY
In a distant galaxy, planet Spaceball has depleted its air supply, leaving its citizens reliant on a product called "Perri-Air." In desperation, Spaceball's leader, President Skroob (Mel Brooks) orders the evil Dark Helmet (Rick Moranis) to kidnap Princess Vespa (Daphne Zuniga) of oxygen-rich Druidia and hold her hostage in exchange for air. But help arrives for the Princess in the form of renegade space pilot Lone Starr (Bill Pullman) and his half-man, half-dog partner, Barf (John Candy).
---
July 2019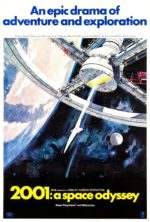 2001: A Space Odyssey (1968)
Part of Screen Gems: Written in the Stars
Rated G
Teen Services, Adult Services
July 8  |  Monday  |  6:00PM – 8:30PM
MILAN PUBLIC LIBRARY
After discovering a mysterious artifact buried beneath the lunar surface, mankind sets off on a quest to find its origins with help from intelligent supercomputer HAL 9000.
---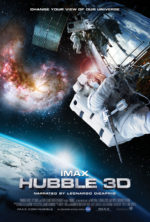 Hubble (2010)
Part of Screen Gems: Written in the Stars
Rated G
Teen Services, Adult Services
July 18  |  Thursday  |  6:00PM – 7:00PM
MILAN PUBLIC LIBRARY
In May 2009, NASA astronauts embark on a mission to perform maintenance and repairs to the Hubble Space Telescope. As they go about their tasks, danger and beauty are never far away. The nature of space indicates that even the simplest routine can go fatally awry, while amazing photographs taken by the telescope celebrate the wonder of Earth's celestial surroundings.
---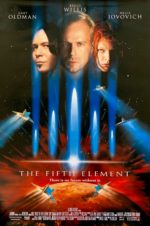 The Fifth Element (1997)
Part of Screen Gems: Written in the Stars
Rated PG-13
Teen Services, Adult Services
July 22  |  Monday  |  6:00PM – 8:00PM
MILAN PUBLIC LIBRARY
In the 23rd century, a New York City cabbie, Korben Dallas (Bruce Willis), finds the fate of the world in his hands when Leeloo (Milla Jovovich) falls into his cab. As the embodiment of the fifth element, Leeloo needs to combine with the other four to keep the approaching Great Evil from destroying the world. Together with Father Vito Cornelius (Ian Holm) and zany broadcaster Ruby Rhod (Chris Tucker), Dallas must race against time, space, and the wicked industrialist Zorg (Gary Oldman) to save humanity.
---