Showtimes From the Stacks
We regularly host public screenings of films and television shows at both our Milan and Berlin locations. From family-friendly Christmas classics like The Muppet Christmas Carol to current pop culture phenomenons like The Walking Dead, you'll always be able to find something entertaining to see at the library. Check out the below listings to see what's coming soon!
---
March 2017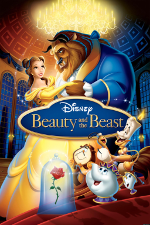 Beauty and the Beast
Part of Be Our Guest
Rated G
Children's Services
March 18  |  Saturday  |  10:00AM – 12:30PM
MILAN PUBLIC LIBRARY
The spell of an enchantress opens this classic fairy tale, turning a cruel prince into a hideous beast. To break the spell, the Beast must win the love of beatiful, book-loving Belle before the last petal falls from an enchanted rose.
---
April 2017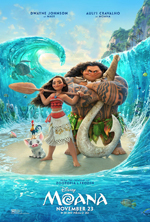 Moana
Part of Seaside Screening
Rated PG
Children's Services
April 5  |  Wednesday  |  3:00PM – 5:00PM
BERLIN PUBLIC LIBRARY
Drop by Berlin for our showing of the new Disney movie Moana! Snacks and refreshments will be provided.
---