Showtimes From the Stacks
We regularly host public screenings of films and television shows at both our Milan and Berlin locations. From family-friendly Christmas classics like The Muppet Christmas Carol to current pop culture phenomenons like The Walking Dead, you'll always be able to find something entertaining to see at the library. Check out the below listings to see what's coming soon!
---
May 2017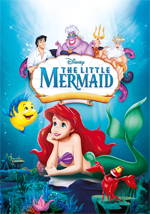 The Little Mermaid
Part of Under the Sea
Rated G
Children's Services
May 11  |  Thursday  |  3:00PM – 5:00PM
MILAN PUBLIC LIBRARY
A mermaid princess makes a Faustian bargain with an unscrupulous sea-witch in order to meet a human prince on land.
---
June 2017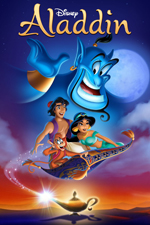 Aladdin
Part of Disney on the Big Screen
Rated G
Children's Services
June 13  |  Tuesday  |  2:00PM – 4:00PM
MILAN PUBLIC LIBRARY
In the heart of an enchanted city, a commoner named Aladdin and his mischievous monkey Abu battle to save the free-spirited Princess Jasmine from the schemes of the evil sorcerer Jafar. Aladdin's whole life changes with one rub of a magic lamp as a fun-loving shape-shifting Genie appears and grants him three wishes, setting him on an incredible journey of discovery.
---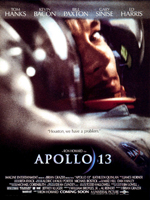 Apollo 13
Part of Leading on the Big Screen
Rated PG
Teen Services
June 19  |  Monday  |  12:00PM – 2:00PM
BERLIN PUBLIC LIBRARY
NASA must devise a strategy to return Apollo 13 to Earth safely after the spacecraft undergoes massive internal damage putting the lives of the three astronauts on board in jeopardy.
---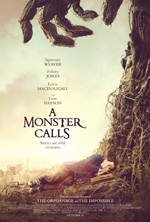 A Monster Calls
Part of Moving Pictures
Rated PG-13
Adult Services
June 19  |  Monday  |  5:30PM – 7:30PM
MILAN PUBLIC LIBRARY
Young Conor's life takes a turn after his mother becomes ill, and he moves in with his unsympathetic grandmother. As an escape,
Conor turns to his artwork and conjures up a 40-foot-high monster who becomes a most unlikely ally by guiding him on a journey of courage, faith, and truth that powerfully fuses imagination and reality.
---