Weekly Story Times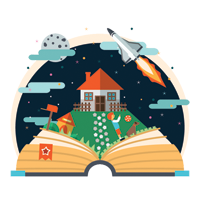 Our Children's Services Department currently runs one story time at each of our library locations. Berlin's story time runs from 6:00PM-7:00PM on Mondays, and Milan's is from 10:30AM-11:30AM on Fridays.
There are no age requirements, but attendee ages tend to run between 2-5.
Most story time sessions include the recitation of 2-3 engaging picture books, as well as a fun craft for children to create with assistance from their parents.
STORY TIMES:
Berlin | Mondays | 6:00PM – 7:00PM
Milan | Fridays | 10:30AM – 11:30AM